5 Gnarly Steampunk Aircraft
Steampunk aircraft are among some of the coolest. Not only do they depict vehicles that fly…they mix vintage lines, craftsman materials, and elegant styling. All in the name of utility. Check out these top notch steampunk aircraft we scoured the Internet for your entertainment.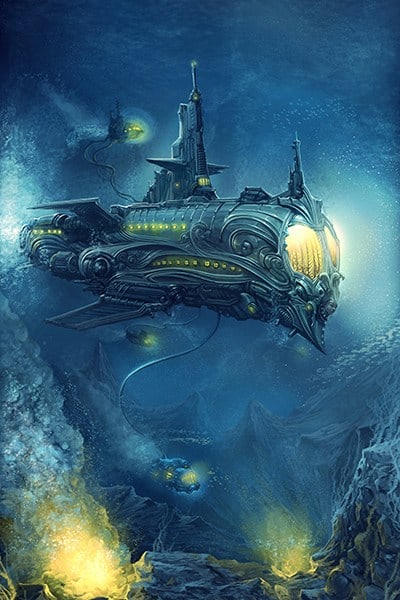 This water based shop is pretty wicked. It was a print once sold, but no longer avialable.
Any-who, it looks like the Nautilus skippered by Captain Nemo meets the Walking Dead.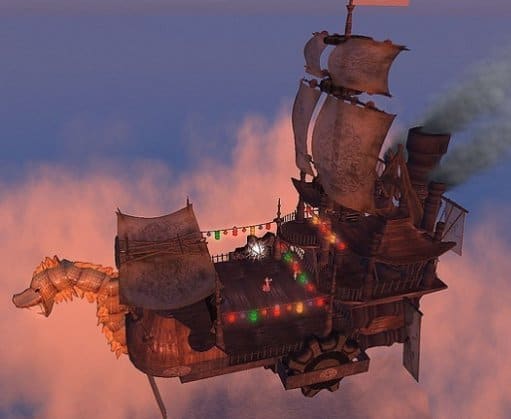 As we approach the Christmas season, are you ready for an airship tricked out with Christmas lights?
The whole things has a half fantasy, half Japanese taste. At first glance, the sails along with the curve of the ship gave me a "junk" vibe.
Nevertheless, if you enjoy the look of this dragon-headed beauty, you can pilot it inside Second Life. Provided you have the virtual bucks.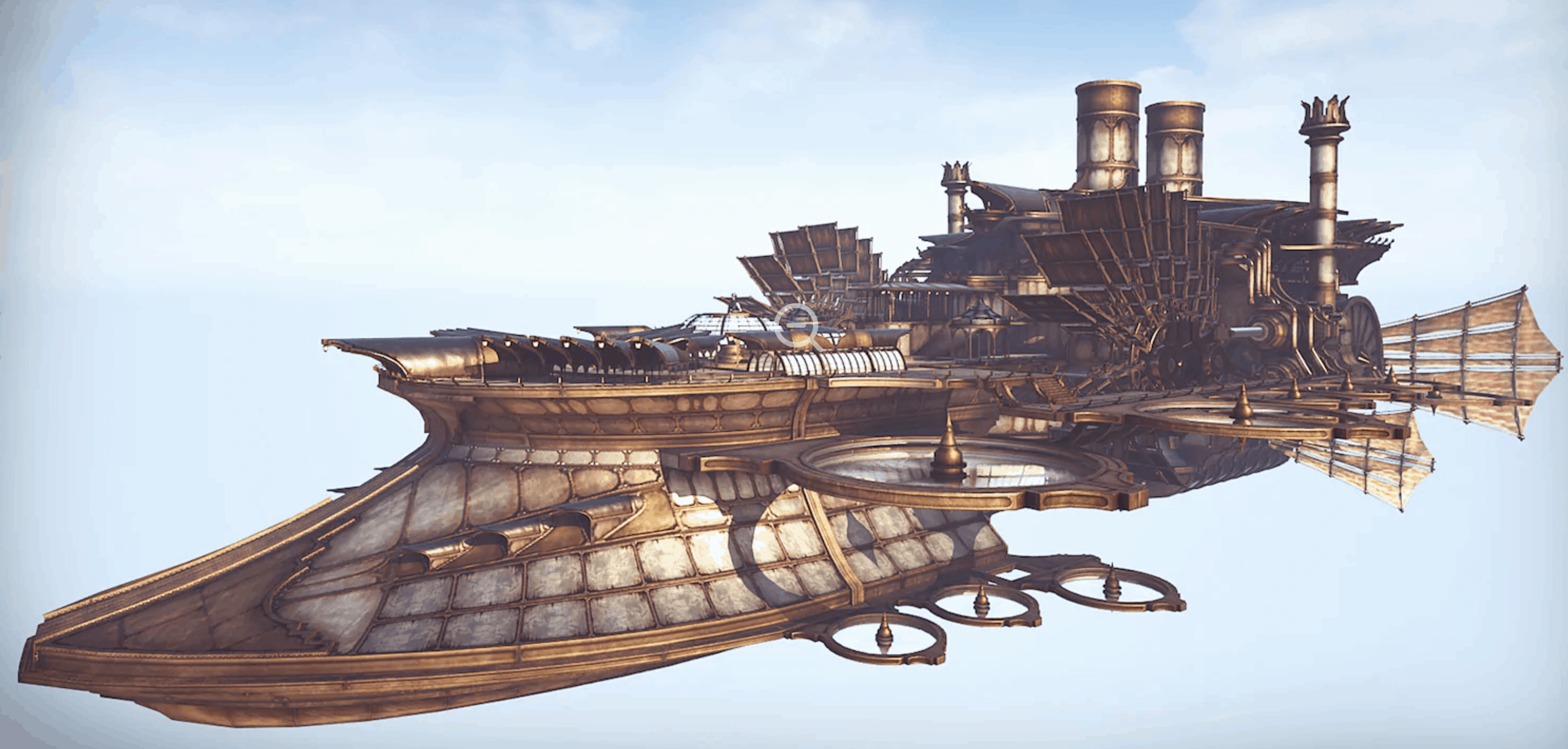 Check it out. This steampunk ship isn't just sleek, it's a collection virtual assets you can download and render in your next game. (By the way, this thing reminds of the hovercraft from Return Of the Jedi.)
Of course the scale is different. Apart from that, it looks great. For a few bucks it can be yours!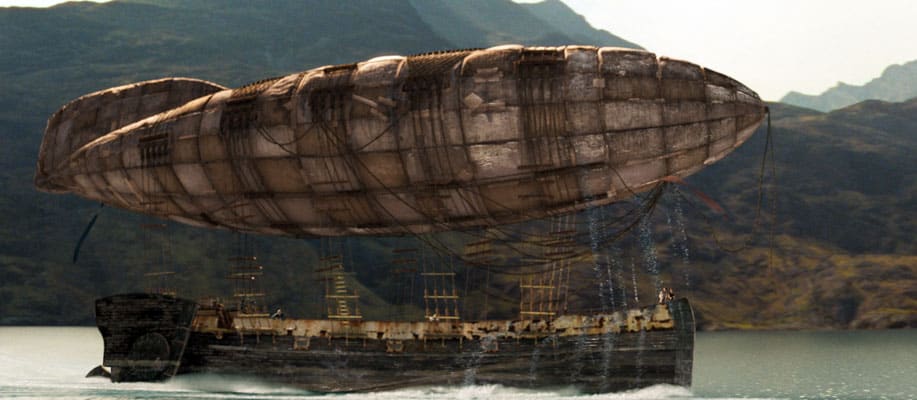 You certainly can't be talking about steampunk airships and skip over Captain Shakespeare's vessel from Stardust back in 2007.
Apart from Stardust carrying a fantastic story from the post-LoTR era, the visuals were tremendous combined with some top-notch acting talent.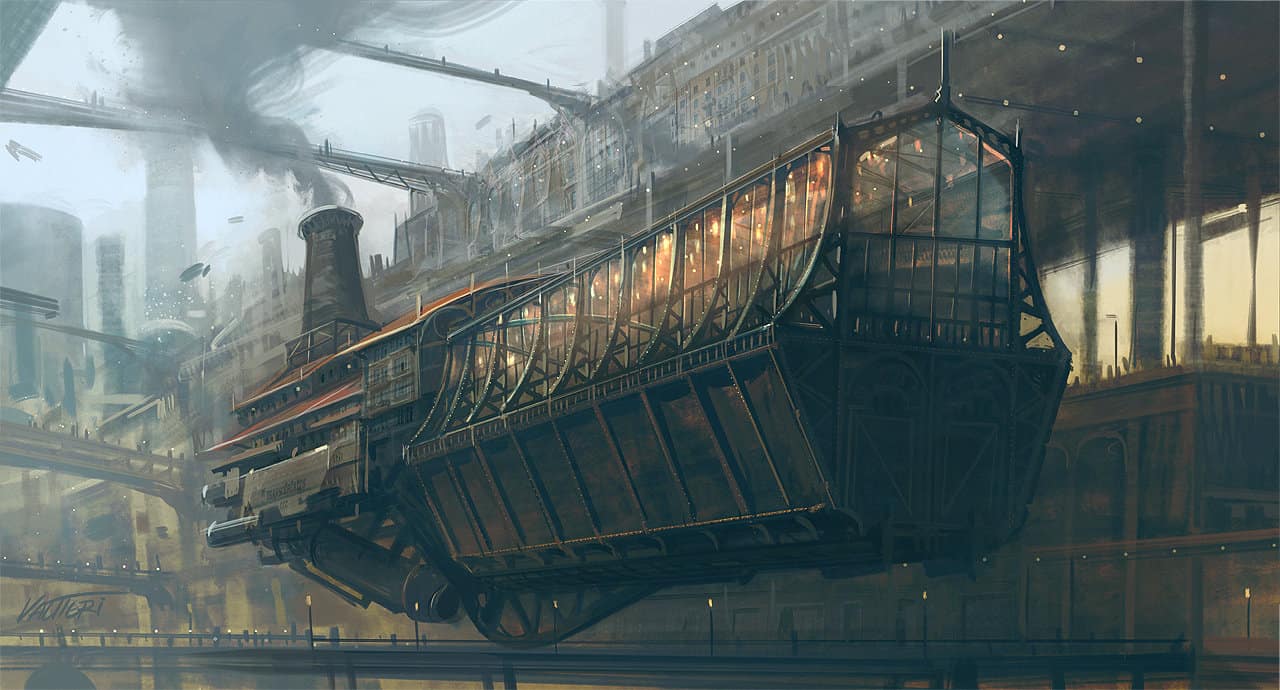 This amazing piece of art was created for the 2013 Assembly Graphics competition. According to its creator, "I didn't really want it to be steampunk but it ended up being exactly that."
I don't know HOW to react. Seeing the entire image fill the screen is breathtaking.
If you liked this then be sure to check out 5 Cool Steampunk Weapons!