A YA Steampunk Fantasy Series You Don't Want To Miss
Ever see The Prestige? That was a movie that grabbed me and held me right up until the end…and a few minutes afterward. (And I guess to this day.) Part of the reason was how it mixed together magic with tension and mystery. The Illumination Paradox is a YA steampunk fantasy series that will do the same.
We have seen how steampunk comes in many flavors. This one which stirs in romance, swashbuckling, and fantasy is gripping.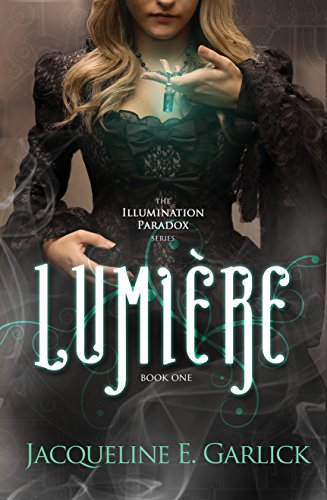 Lumiere
Even in a land of eternal twilight, secrets can't stay hidden forever.
Seventeen-year-old Eyelet Elsworth has only one hope left: to find her late father's most prized invention, the Illuminator. It's been missing since the day a mysterious flash wiped the sun from the sky.
Living in darkness is nothing new to Eyelet. She's hidden her secret affliction all of her life—a life that would be in danger if superstitious townspeople ever guessed the truth. Orphaned when her mother is executed for a crime she did not commit, Eyelet sets out to track down the machine—her one and only chance at a cure.
Alone and on the run, she finally discovers the Illuminator—only to witness a young man stealing it. Determined to follow the thief and recover the machine, Eyelet must venture into the deepest, darkest, most dangerous part of her twisted world.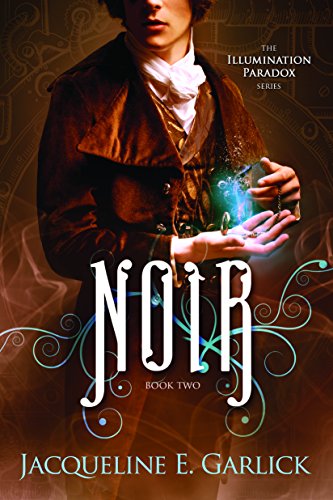 Noir
Losing him would make her overcast world one shade darker…
Navigating her way through nightmarish lands devoid of sunlight, Eyelet Elsworth races to free her beloved Urlick Babbit, the first person to understand and accept her—differences and all. Framed for murder and sentenced to execution, Urlick is running out of time. And the Commonwealth's tyrannical new ruler, Penelope Rapture, is strangely eager to speed up the clock.
Aided by a band of unusual yet loyal associates, Eyelet stumbles upon a startling rumor. And as she unravels a secret that could challenge Penelope's claim to the throne, Penelope vows to divert Eyelet's journey—straight to a dark and deadly end.
In Noir, the second thrilling addition to Jacqueline E. Garlick's Illumination Paradox series, familiar friends struggle against new and old enemies, shocking secrets come to light, and the truth that could save this captivating steampunk world is revealed…if it doesn't destroy everything first.
This series is really looking good!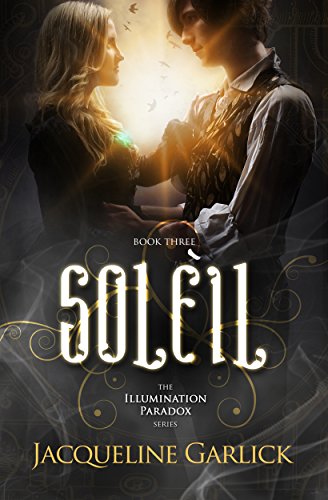 Soleil
Losing her would send him spiraling into darkness.
With Eyelet gasping in his arms and a toxic storm threatening to annihilate the Commonwealth, Urlick must find a way to save his beloved, and fast. Out of the mist appears an unusual man, claiming to possess the power to heal Eyelet. The townspeople immediately label him a sorcerer and call for his death, but Urlick trusts the stranger. He whisks him off to the Academy where it becomes clear Eyelet is running out of time. She must drink her father's antidote, or perish.
Together, Eyelet and Urlick brave the toxic woods to battle an Infirmed Flossie for the stolen necklace. In a race against time, they embark on a harrowing journey through the hellfires of Embers, where they meet up with the resurrected form of a familiar enemy—now the leader of the Dark World. Along the way, the pair unearth a sinister truth. Could the Vapours really be what they appear to be?
Is this the end of the known world?
Soleil is the third and final installment of the long-awaited Illumination Paradox Series. A swashbuckling, nail-biting, romantic adventure, filled with mechanical beings and puzzling happenings, with a shocking, otherworldly conclusion.
If you made it this far, you can't stop now!
As a swashbuckling, romantic, YA steampunk fantasy series, you may want to go ahead and snag it all. Enjoy!